Join the PlayGarden's Executive Director and Inclusive Programs Director for a rich interactive workshop series that will give you concrete tools, visuals, and strategies for how to welcome, include and support children with disabilities in ALL aspects of our community.
Say "Yes" to Kids with Disabilities: Stories and Strategies for Including ALL Kids.
Introduction to Inclusion,
October 6th 9:00am-12:00pm,

Followed three weeks later with...

Advanced Inclusion Workshop,
October 27th 9:00am-12:00pm
Be sure to register today. Space is limited.
It is time to dismantle the stigma of disability.
Children with disabilities face many barriers when it comes to access to play. It is common, even routinely accepted that children with disabilities cannot and should not be on the soccer team or so called "regular dance class". Families are often met with judgment from other parents when visiting community places like parks and summer camps, preschools, and after-school programs routinely deny access to children with developmental, physical and medical differences. This is wrong, against the law and needs to stop.

As we know, children make friends at the park, at school and with teammates. If a child is denied access to these spaces how will they make friends?
An example of inclusion in practice during the Seattle Children's PlayGarden's summer camp program.
Same interactive style,
We have learned how to move our in-person training to a virtual platform.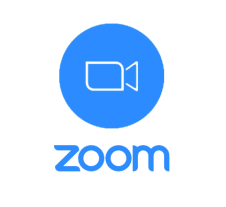 just over zoom

. This allows us to reach more people, from more places while still keeping everyone healthy. We know many are zoomed out these days, but we will make it worth your time, we promise.
Parents:
Learn how to talk to kids about disability, share your personal stories and experiences, build connections with other parents, and learn how to be an advocate for ALL children.
Youth-Care Providers:



Learn how to identify and remove barriers to inclusion, learn where to start on including more children with disabilities in your programs, share success stories, & get advice on inclusion challenges.
A world without stigma is a better world for ALL.
Let's do the work so we can ALL play, grow & learn.
Learn more about workshops goals, objectives, receiving professional development credits, and more by visiting our website.

Help us spread the word:
Share this newsletter with your co-workers, children's schools, after-school programs or the parent networks you are a part of.